Bluechip Infotech New Zealand is a distributor of computer products specialising in challenger solutions that add value for our resellers and their customers. Our longtime staff are knowledgeable about the products we represent. We know experience counts when you need solutions found or a problem solved.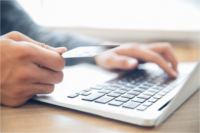 We Make IT Easy!
Bluechip Infotech New Zealand is particularly focused in the areas of security, network management, storage, and VoIP. Another major part of our operation is a procurement service for resellers. We track down any hardware or software that a reseller needs help finding. By name or by function, from around the corner or around the world. Our aim is to make it as easy as possible for resellers to find and purchase the ICT products their clients need.
Need us? Call us!
Although email is everybody's primary form of communication today, with us, it's our front-line people who answer your call personally.